Age is just a number, right? Healthy Aging Month aims to prove just that! September is Healthy Aging Month and it was designed as a worldwide, annual celebration of aging. Since it was established 20 years ago, thousands of people around the globe have found a sense of reinvigorated energy and a newfound appreciation for the natural human process of aging.
Healthy Aging Month urges you to act how you feel and encourages Boomers and Gen Xers to embrace a healthy lifestyle with a holistic outlook. 
What's Healthy Aging?
The World Health Organisation defines healthy aging as "the process of developing and maintaining the functional ability that enables well-being in older age." Functional skills include an individual's ability to move, contribute to their community, build and maintain relationships and continue learning. 
As the world's population gets older, the WHO sees the concept of healthy aging as intrinsic to the development of societies and communities around the globe. In fact, the WHO has been working on the concept since 2015 and will continue to do so till 2030. The United Nations has also declared 2021–2030 the Decade of Healthy Aging. 
These global initiatives aim to promote policies that truly support elders and shift the way we think about age and aging. Furthermore, these UN and WHO initiatives assist states to deliver person-centred, integrated care and primary health services that cater to older adults and provide this societal group with affordable, long-term care when they need it. 
How can I reinvent myself during Healthy Aging Month?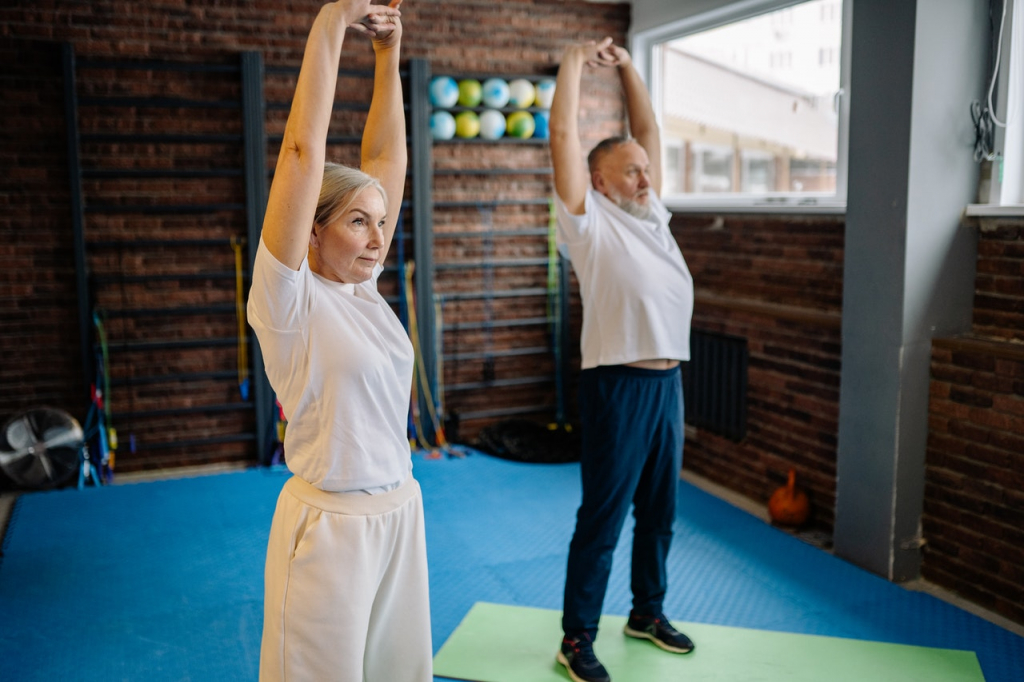 Exercise – Half an hour of exercise a day can make all the difference! nowadays, there are tonnes of class options that can help you get started. Have a look at your local gym website and you'll surely find something that tickles your fancy.
Maintain a healthy diet – One in four Maltese adults are obese.  Overeating and obesity are linked to a wide variety of illnesses, including type 2 diabetes, coronary heart disease and gallbladder diseases. Eating smaller portions, increasing the number of greens in your diet, avoiding processed food and drinking 6-8 glasses of water per day are some small steps that you can take to kickstart a healthy lifestyle. 
Socialise – Meeting friends and family members is crucial for our mental well-being. Stay active by volunteering at a local non-profit, finding a new hobby or grabbing a coffee with a friend. If you're computer literate, Facetiming family members or friends who live in other towns or countries is also a good way of keeping in touch with loved ones and taking care of your mental health. 
Get regular check-ups – Ignoring red flags makes things a lot worse. While you don't need to visit your GP for every little thing, regular check-ups are better than trying to deal with ailments that are well on their way to becoming terminal. 
Final thoughts
Having a positive attitude is a crucial component of healthy aging. No matter your age, having a negative attitude can lead to mental health issues such as stress, chronic anxiety and depression, which in turn, affect our physical health and general state of being. Focus on the things that make you happy, and never feel ashamed to ask for help when you need it. And remember, "age is strictly a case of mind over matter. If you don't mind, it doesn't matter."